A project time lapse camera, sometimes referred to as a construction time lapse camera or just a time lapse camera, is a tool used to record a succession of still photos over a long period of time to produce a time-lapse film. It is frequently used in building projects, outdoor activities, nature documentation, and other circumstances where it is important to record long-term changes or processes.
The Burgess Technologies project time lapse camera is a powerful remote monitored 4G system, predominantly used at construction sites, for monitoring build progression, and making time lapse films. Construction time lapse films are typically made throughout the project, to show stakeholders and project managers the progression, and of course, the final film is made after the project is complete.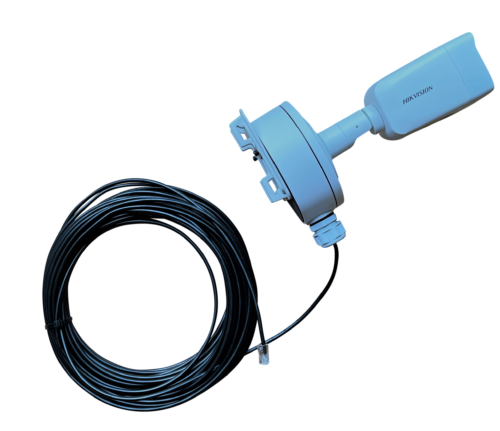 PROJECT TIME LAPSE CAMERA
Introducing our advanced 4G project time lapse camera, specially designed for outdoor construction site projects. These cameras are engineered to operate flawlessly for extended periods, eliminating the need for maintenance or on-site visits. The package includes our innovative 4G comms box, providing enhanced functionality (details available in the full product page link below).
Our outdoor 4K ultra HD project time lapse cameras offer unmatched convenience and efficiency. They are fully remote-managed, allowing you to control them from anywhere. The system is equipped with remote support capabilities, ensuring prompt assistance whenever required. Additionally, it seamlessly integrates with remote web portals, providing easy access to the camera's features and settings. As soon as power is received, the cameras automatically transmit images to the cloud. You can log in at any time and effortlessly download a large number of images for your convenience, and make your construction site time lapse films.
BUILT TO LAST PROJECT TIME LAPSE CAMERA
The project time lapse camera is made to run continuously for extended periods of time, usually on construction projects that last anything from 12-36 months, and without a lot of assistance. They are poe powered, offer a tough casing, and offer a variety of mounting choices to assure steady positioning. The 4K-4G project time lapse camera is waterproof and tough enough to handle most outdoor environments. It has a IP67 rating and can handle temperature ranging from -30 °C to 60 °C (-22 °F to 140 °F
The UK's construction sector has long been at the vanguard of innovation, continually looking for new methods to boost productivity, improve project management, and highlight the amazing changes happening. Project time-lapse cameras have become a game-changer among the many technical innovations that have transformed the industry. In this blog article, we will examine the impressive capabilities of project time-lapse cameras used exclusively on construction sites, as well as how they have changed how we track, evaluate, and celebrate the advancement of building projects.
Project time-lapse cameras are specialised equipment used on building projects to take a sequence of pictures or movies at regular intervals over an extended period of time. These cameras are carefully positioned to provide a thorough picture of the whole construction process, meticulously recording each stage of the project. These cameras have cutting-edge features like weatherproofing, remote monitoring, and high-resolution capabilities that are designed to endure the harsh circumstances found on UK construction sites.
PROGRESS MONITORING & RECORDING
Project time-lapse cameras provide a unique look at how a building project develops. These cameras methodically document the development, showing how a barren land becomes a spectacular structure from the beginning to the end. This process offers a clear visual record of the whole construction process and is an invaluable resource for project managers, stakeholders, and contractors. They can use it to track advancement, spot bottlenecks, and guarantee deadline adherence.
Effective stakeholder communication is critical in the highly collaborative construction sector. Time-lapse project cameras are essential for keeping clients, investors, and the general public informed and involved. Stakeholders may see the project's growth in a concise and engrossing manner thanks to the aesthetically stunning time-lapse films these cameras produce. This openness promotes confidence, fortifies bonds, and raises project satisfaction.
MARKETING & PROMOTIONAL USE
In the UK, construction firms frequently use project time-lapse cameras as effective marketing instruments. Having the capacity to graphically portray the full construction process facilitates the creation of engaging promotional content. Construction companies may highlight their experience, demonstrate their capabilities, and draw in future clients by sharing these time-lapse videos on their websites, social media platforms, and in presentations. They help to strengthen the company's brand image and act as captivating testimony to prior triumphs.
Case Studies and Success Stories: To document and track their progress, numerous building projects in the UK have used project time-lapse cameras. Time-lapse technology has been used to record the remarkable journeys of iconic constructions like the Shard, Crossrail, and the renovation of Battersea Power Station. These case studies, which show the significant influence of project time-lapse cameras on construction management and communication, provide inspiration for next projects.
Future Prospects and Technological Advancements:  Project time-lapse cameras are expected to get even more powerful and adaptable as technology progresses. The future of building site documentation holds exciting possibilities because to advancements like higher-resolution sensors, artificial intelligence integration for real-time analysis, and 360-degree panoramic views. These developments will improve cooperation, greatly streamline project management, and give viewers and stakeholders an even more immersive experience.
OUR BEST SELLER - 4K ULTRA HD 4G SYSTEMS
Our best-selling 4K Ultra HD project time lapse camera is highly regarded in the industry for its exceptional performance. Specifically designed to meet the demanding standards of construction sites, it delivers impressive 4K image quality that satisfies the requirements of most construction project clients. This remote-managed system is designed to provide convenience and efficiency. Upon delivery, the camera is fully preconfigured, eliminating the need for any additional setup. Simply connect our 4G comms box to a power source, mount the camera, and the installation process is complete.
As a remote-monitored system, you gain access to a web portal where you can conveniently view the captured images of your project's time lapse progression. Typically, a schedule of Monday to Saturday with images captured every 10 minutes is established, ensuring comprehensive coverage. Additionally, you can easily download all the captured images using an FTP client such as Filezilla. At Burgess Technologies, we prioritize customer satisfaction and offer comprehensive support. With a VPN connection into the hardware, we are able to make any necessary adjustments to meet your specific requirements, ensuring a tailored solution that perfectly suits your needs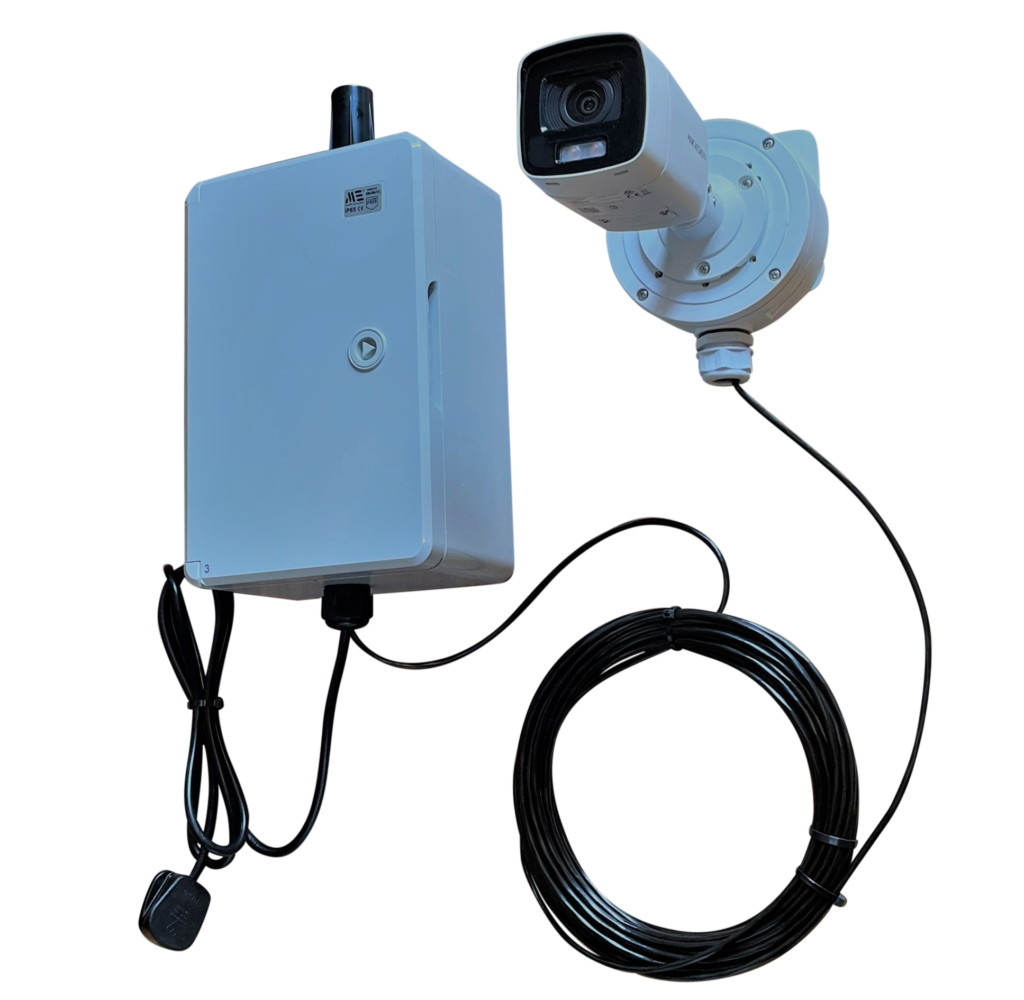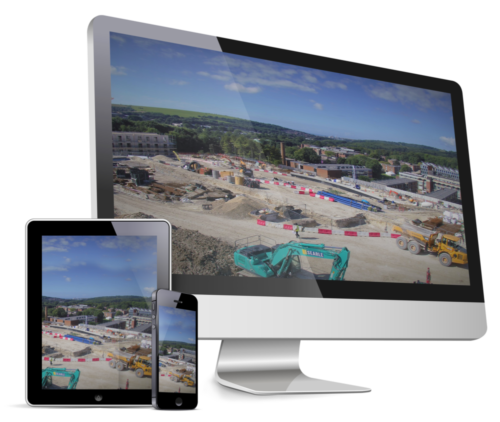 DSLR OR IP TIME LAPSE PROJECT CAMERA?
We offer two technology options for project time lapse cameras: a 4G remote-operated DSLR camera and an IP network camera system. After extensive evaluation, we have observed that DSLR cameras, including ours, require more maintenance. This is a common characteristic of DSLR cameras in general, as they are not specifically designed for outdoor use and continuous long-term power supply.

In contrast, our IP camera system is purpose-built for outdoor environments and can operate for extended periods without any issues. These cameras are self-contained and do not require additional housing units. Our 4K IP project time lapse camera, in particular, is known for its exceptional performance, often running flawlessly for 2 to 3 years without any complications. This reliability translates to minimal site visits, offering a truly "set and forget" time lapse system.

In conclusion, project time lapse cameras have revolutionized construction documentation and communication in the UK. By capturing intricate details at each stage of a building project, these cameras enhance transparency, stakeholder involvement, and marketing efforts. As the construction industry continues to evolve, our reliable and technologically advanced time lapse camera systems play a vital role in facilitating efficient and effective project management.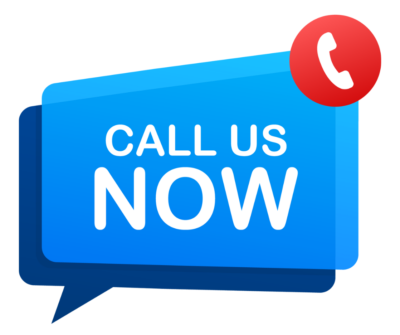 LETS TALK
No matter what your Time-Lapse application is, we're here to provide the assistance you need. Our remote managed systems have been successfully installed in 22 countries, and with over 8 years of experience, we can offer valuable pre-sales information regarding pricing, installation, and ongoing support.

CALL 07496 835651 or email [email protected]